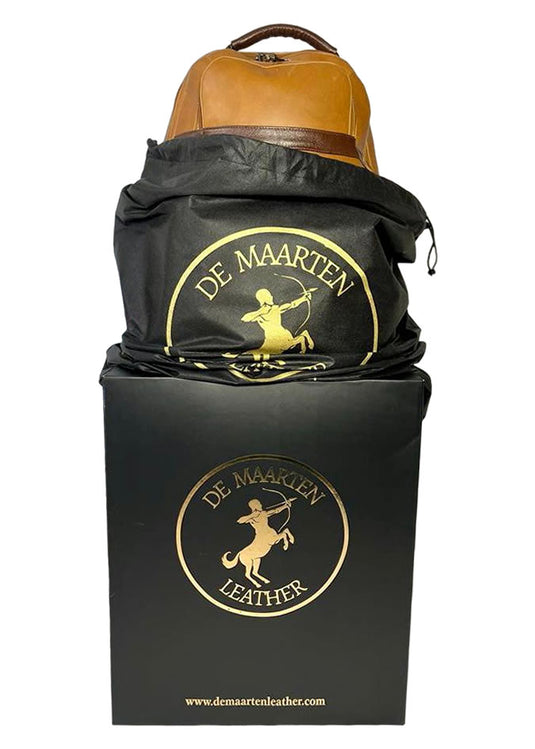 At De Maarten Leather, we are proud of our craftsmanship and the care that goes into each item. Our experienced artisans have a passion for their work and take the time to ensure that each product meets our high standards which have been established over the years.

Due to its toughness and one-of-a-kind features, genuine leather is typically utilized for creating leather products. Each hide is distinct from the next as no two animal hides are alike. Moreover, You can Men's Leather Shoes from us in high quality. The natural blemishes and stretch marks of cattle derived leather create a more pleasing appearance than the synthetic varieties, adding to the overall design.

Additionally, it has uneven indentations and pores that set it apart from any imitation product, providing a better feel in addition to its visual appeal. Leather is not usually seen in backpacks because of its heaviness and lack of ability to repel water.

Nevertheless, when made from a high-quality material like full grain leather, it can make a backpack that lasts forever and looks even better with time.

Genuine leather is often used for making products due to its durability and unique characteristics. Each hide is distinct from the rest because no two animal hides are the same.

The natural blemishes and stretch marks of cattle derived leather make it look more attractive than synthetic alternatives, which adds to its overall look. Its uneven indentations and pores give it a better feel than imitation items, while also enhancing its visual appeal.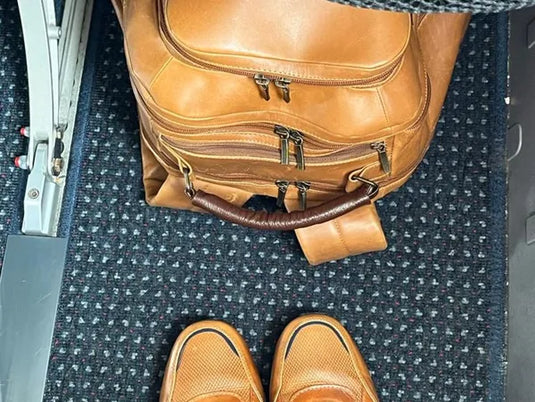 Exclusively designed for airplane flight travelers.
TSA-Friendly Laptop Backpack
TSA Friendly function allows users to unfold their laptop travel backpacks between a 90-180-degree angle at the airport checkpoint, thus keeping their laptop flat without removing it from the bag.

This makes getting through security checkpoints much easier.
Flagship Leather Backpack
The Run-well Backpack has been created with care, constructed to stand the test of time. This stylish and sophisticated bag crafted from genuine leather features adjustable padded shoulder straps, a deluxe top carry handle and matte nickel hardware.

The quality leather is gentle to the touch with a natural grain that will gradually age and add individual charm. With this backpack in tow, you can easily attend work events, exercise sessions or take part in leisure activities it won't let you down!

The bag is equipped with a computer pocket on the back, which can hold up to a 15" laptop and offers padding for protection.

Additionally, its main compartment contains several pen pockets, two slip pockets for your phone and accessories, as well as a zippered pocket to store small items. Plus, a zip pocket is located on the front exterior of the bag so that you can easily access important items.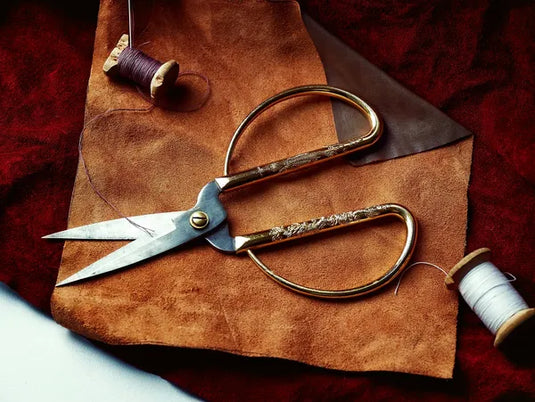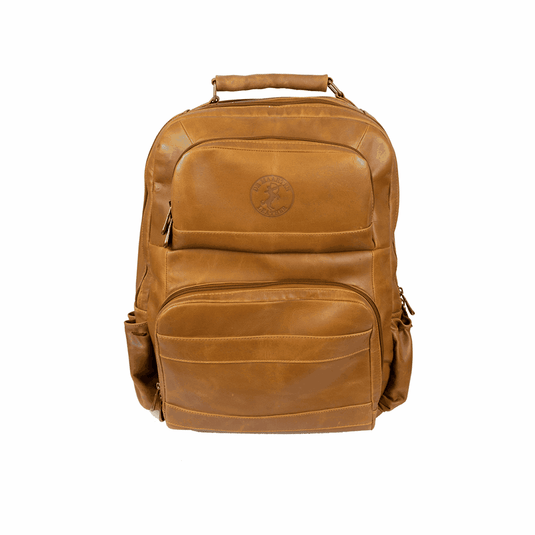 Large business & personal travel Full-Grain Leather backpack
"The design of our star St. Maarten Honey Leather Backpack was motivated by our countless business travels between the United States and Latin America"
M
Material:
Premium Full-grain Colombian leather

Fixtures & Fittings made of antique brass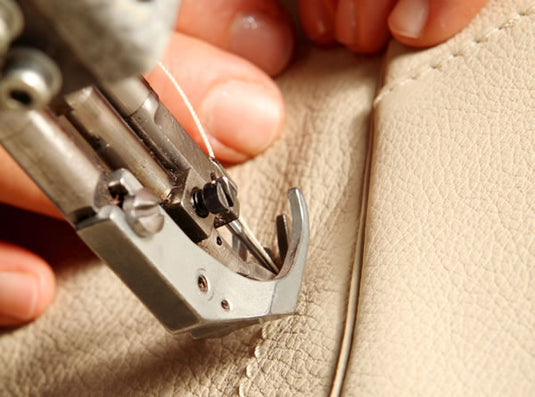 F
Features:
Airline carry-on & under the seat in front of you size friendly

Eight (8) total compartments

A total of (19) interior and exterior pockets

Front pocket features designated passport and cellular pockets

Two (2) rear-sided hidden zipped pockets

Seven (7) interior zipped pockets

Two (2) double-zipped front pockets

Up to 15" laptop compartment

Adjustable heavy padded shoulder straps

Two (2) exterior side pockets for bottles

Reading/Sunglasses exterior top zipped pocket

A designated business card pocket

Main technology Laptop compartment opens 180 degrees

Full size dust bag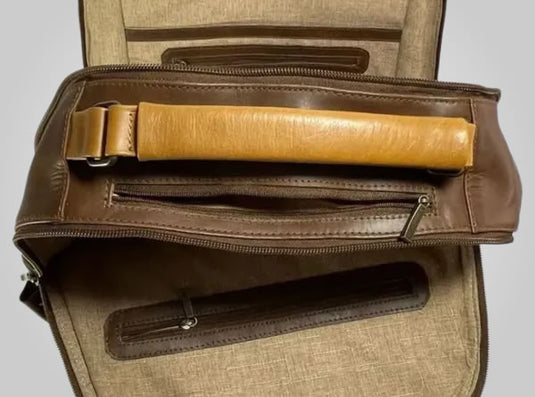 D
Dimensions:
Height: 18" (46 cm)

Width: 14" (36 cm)

Depth: 8" (20 cm)

Capacity: Approximately: 24.7 liters (6.5 US Gallons)

Weight: Approximately: 4.4 Lbs. (2 Kgs)