OUR MOST POPULAR BACKPACK, THE HONEYBEE, IS NOW AVAILABLE
OUR MOST POPULAR BACKPACK, THE HONEYBEE, IS NOW AVAILABLE
Backpacks Large
Shop our 100% leather collection
Shoes
Shop our 100% leather collection
Committed To Quality
Out of a passion for conducting and exploring new business opportunities in distant lands, De Maarten Leather Products company was created to provide reliable, elegant and premium quality leather goods.

Being an international traveling business executive, the founder's idea was born to create fashionable, dependable and large enough leather backpacks and accessories of the highest grade and quality for men.

Our expert leather artisans only using the highest quality materials craft each item with the goal that it will be long lasting through any business or personal travel, journey after journey.
OUR PRODUCTS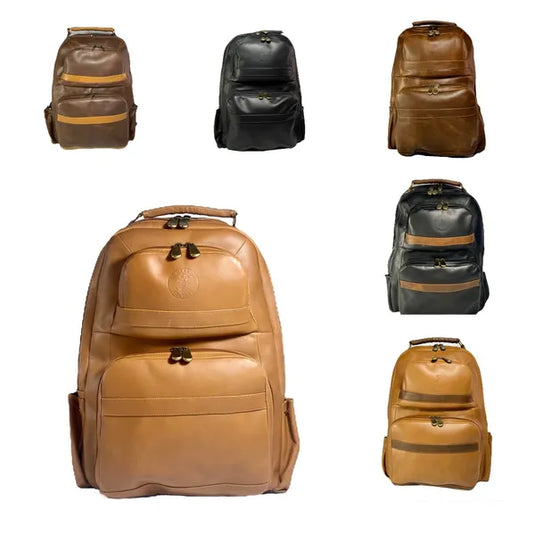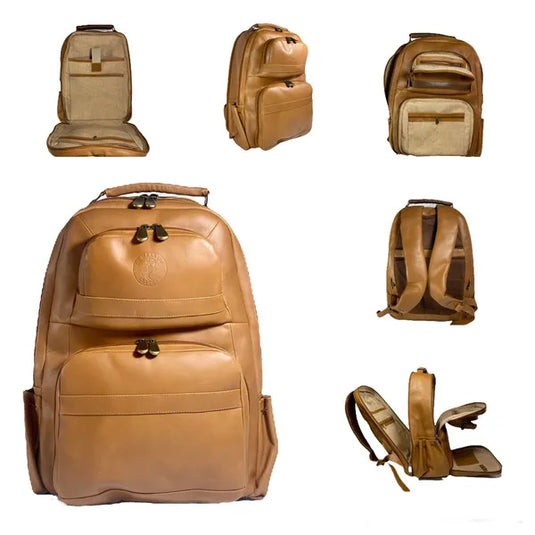 Cultivated & Classy Travel Work
Crafted from Colombian genuine cowhide, De Maarten Leather products, are an excellent investment due to their durability and value. Our classic style provides a modern twist that is appropriate for any look whether formal or casual.

Our own collection is ideal for those seeking a timeless classic cultured aesthetic with an updated premier elegant look. This leather backpack features three main sections with extra pockets that can accommodate a laptop and accessories.

It has doubled zippered openings/closures that ensure safe storage while on the go. Its premium creation is designed to last and exudes a sophisticated look.
Satisfaction Guaranteed
For those with an appreciation of luxurious, premium quality full grain leather, De Maarten Leather Classic Collection is the perfect choice. Our Men's collection includes our main product, large size backpacks, casual dress shoes, wallets and belts.

Making them a great traveling companion specially designed for the internationally traveling professional. Our incredible craftsmanship and designs have a strong history that backs them up.

We make sure that each detail in our products is intentional and consistent, which is why they will stay timeless for many years. The quality of our leather backpacks and leather goods are unmatched.

Our design guarantees dependability in terms of durability, worth, endurance, practicality, and individuality. Every one of De Maarten's leather items is sewn by hand and goes through various craftsmen to be completed; the fabrics used are of exceptional quality to guarantee they will stand the test of time.
Premium Handmade Full Grain Leather Products
"A robust belt that is suitable for most upright handles, allowing for convenient travel"
TSA-Friendly Laptop Backpack